For a straighter smile or a healthier sleep, orthodontics can help.
Clear aligners are a great option for straightening your smile without braces. They can also help with the orthodontic issues that lead to sleep apnea and other conditions like teeth grinding (bruxism).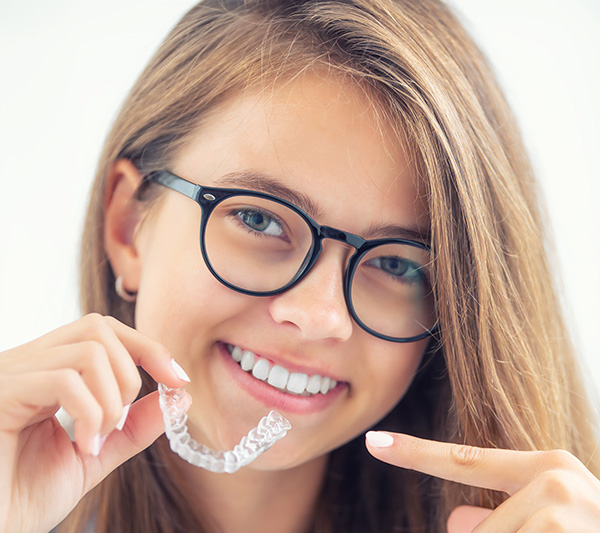 Clear Aligners work to correct orthodontic issues while providing the appearance of wearing no braces. Plus, with our digital scanner, you can view your virtual results before even starting treatment.
No wires or brackets
Available for both teens and adults
Clear and discreet
Removable to fit your lifestyle
Eat and clean your teeth without any special accommodations.
How do clear aligners, like Invisalign work?
Invisalign's custom-made, clear, plastic aligners are designed to help you achieve a straighter smile.
If you're a suitable candidate for treatment with clear aligners, your dentist will be able to develop a custom treatment plan in order to fit your needs. The process begins by creating impressions of your teeth using 3D computing technology. With these scans, your customized set of clear aligners will be constructed to bring your teeth into alignment. You will wear each set of custom clear aligners for about two weeks. Your teeth will gradually move with each set of aligners until the final result is achieved: a straight, healthy smile.
About Us
At Elgin Dental Group, we are committed to providing the highest quality dental care, utilizing the latest advancements in dental technology.