What is Cosmetic Dental Care?
Cosmetic dental care can help with aesthetic changes in colour and symmetry if you have discoloured, worn, broken or misaligned teeth and help you regain confidence in your smile.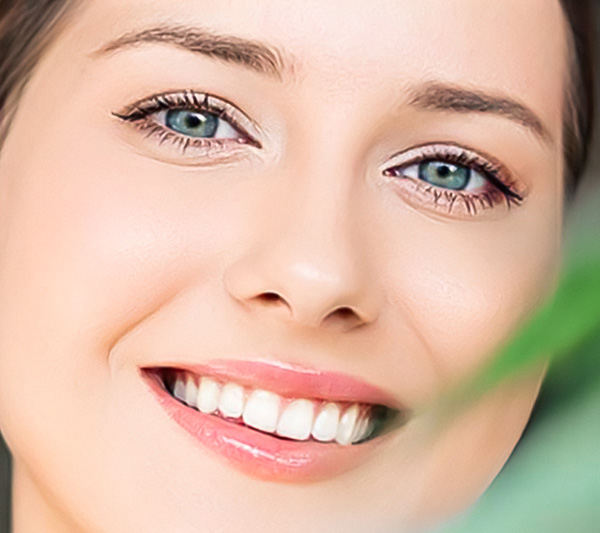 From teeth whitening to veneers to bonding and more, our Port Coquitlam dentists will work with you to create a custom treatment plan just for you and help you transform your smile.
Veneers & Lumineers
Veneers are thin, tooth-coloured porcelain or composite resin shells that are permanently bonded to your teeth.
They are custom-made, shaped, and coloured to match both your smile and the structure of your face.
Veneers are resistant to permanent staining from food, drinks, and cigarettes and can be a repair option for chipped, stained, or slightly misaligned teeth.
Lumineers are one of the kinds of veneer treatment options we offer. They are thinner than conventional porcelain veneers and can be applied through a quicker procedure. Consult with one of Elgin Dental Group's experienced Doctors to determine if this is an option for you.
Teeth Whitening
Professional teeth whitening services at your dentist's office can be a safe and effective way of removing surface stains and lightening the colour of your teeth.
Our dentists can offer a host of different teeth whitening procedures for our patients based on their specific needs, including take-home whitening treatments and in-office treatments like Zoom which can effectively and safely whiten your teeth in just one visit. Ask us about how to brighten your smile with teeth whitening today!
Tooth Jewelry
For a fun and unique touch to your smile, we offer tooth jewelry services using Swarovski crystals.
Professionally administered teeth jewellery is a safe way of altering the appearance of your smile, adding a flash of colour and personalized style to your teeth. This non-invasive procedure is quick, easy and fun.
Botox
Our Botox treatments can help reduce wrinkle lines, giving you a youthful and radiant-looking smile.
Elgin Dental Group is now offering Botox, Dysport and Xeomin treatments for Therapeutic and Cosmetic purposes! Botox, Dysport and Xeomin are all neuromodulators that work to relax muscle contractions. When handled with precision and expertise by our clinicians they can be used to safely address a number of therapeutic and cosmetic concerns.
These treatments can be used to reduce facial lines, "crow's feet", deliver a non-surgical brow lift and smooth out lines on the forehead to complement our aesthetic dentistry services. Our clients report looking refreshed and better rested after treatments.
Smile Makeovers:
Our competent, experienced team can create a smile makeover plan that will transform your smile. If you need more than one procedure done, the dentists at Elgin Dental Group can develop a comprehensive treatment plan customized to your needs. This customized plan allows us to complete all the dental procedures you need in fewer appointments and with more efficient results.
Make an appointment today and let us help you transform your smile!
About Us
At Elgin Dental Group, we are committed to providing the highest quality dental care, utilizing the latest advancements in dental technology.